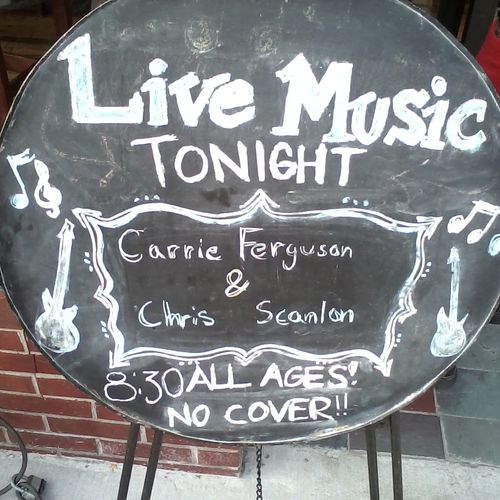 Virtual Tip Jar
Until further notice I will be donating the proceeds of my tip jar to Pioneer Valley musicians whose main source of income (touring, recording and performing) has been compromised by the carnivorous outbreak. Please donate to help keep our local music scene vibrant and alive. Thank you!
Enter the amount you wish to donate
LIVESTREAM on
FACEBOOK LIVE
Saturday, May 23 @ 8:00 pm EST
Join Chris for his first live streaming event. Click here for the show!  Originals, covers, maybe a short reading, and lots of fun. Just me, no Other Guys (who I miss, of course).